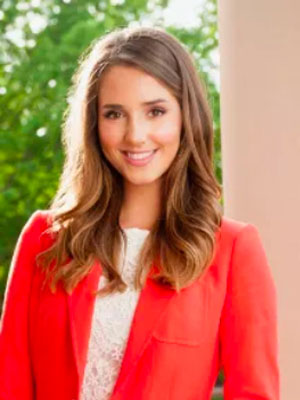 Communications Manager, Endeavor
Lindsay Odom was promoted to communications manager in 2019, in recognition of the ongoing results she achieves for Endeavor and her growth into a leadership role within the organization. She is responsible for overseeing Endeavor's social channels, managing relationships with Endeavor agency partners, mentoring Endeavor interns, and developing outreach projects to involve members in community relations initiatives.
Odom joined the Endeavor team as the coworking space's first intern after graduating from Clemson University in May 2017. She was hired as its full-time communications coordinator in September 2017 to oversee Endeavor's social media engagement and content marketing strategies, monitor its paid media campaigns, provide event support, and coordinate public relations activities involving Endeavor and its members.
During her tenure with Endeavor, Odom has grown Endeavor's Instagram engagement, mentored the team on advanced social media tactics, and developed content strategies that celebrated Endeavor members' individual successes. While at Clemson, Odom was an award-winning Communication major with a minor in entrepreneurship and a student within the Erwin Center for Brand Communications.
Reach her at Lindsay.Odom@EndeavorGreenville.com.