Presentations by Day, Parties by Night.
Whether you're looking to give a professional presentation in one of our meeting rooms, host your next "lunch and learn" or utilize our stadium kitchen for a company party, we have a great event space for you.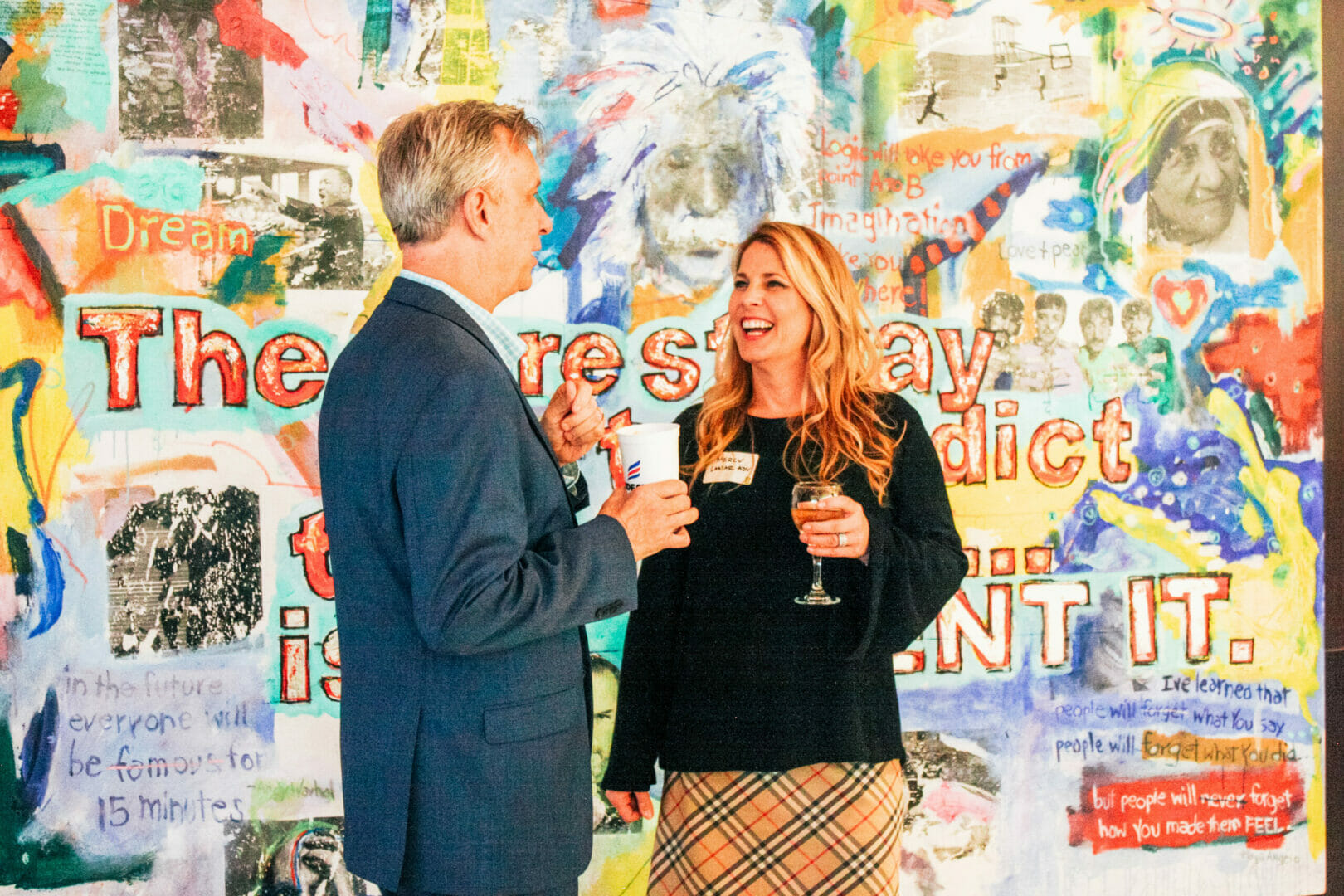 [ps2id id='meetingrooms'/]
LOBBY + LARGE COMMON AREA + WINE ROOM
Endeavor's primary common spaces overlooking One City Plaza are connected, and are therefore always reserved as a set; The Flight Deck (lobby), The Sandbox (community room) and Break Room/Wine room. Individual parties may determine whether or not to utilize each area. Furnishings in The Flight Deck may be reconfigured; furnishings in The Sandbox remain in place.
These spaces are available Monday-Friday 5:00-10:00pm and Saturday-Sunday 8:00am-11:00pm unless otherwise noted.
Dining Room + Venturi + Small Meeting Rooms
The Dining Room - Overlooking One City Plaza, comfortably seats 10-12 for meetings or meals. Large monitor and conference phone included. Separate countertop for staging food or materials.
Venturi - This city-canyon view room is in a secluded area of Endeavor, and seats 10-12. A very large monitor, videoconferencing capability and conference phone included. Countertop for staging food or materials.
Small Meeting Rooms - Blue Fish seats 4, while Red Fish seats 3. Secluded, private location. These rooms do not have landline phones or monitors. Flip chart available upon request.
Endeavor's high-end kitchen is home to an 8-burner gas Viking range with hood, double ovens, oversized Sub-Zero refrigerator, microwave, freezer drawers, plenty of prep space – and can seat up to 12 for interactive cooking/dining experiences. In addition to cooking use, it may be used as prep/finishing space for catered events in Endeavor's other spaces, from standing receptions to fine dining.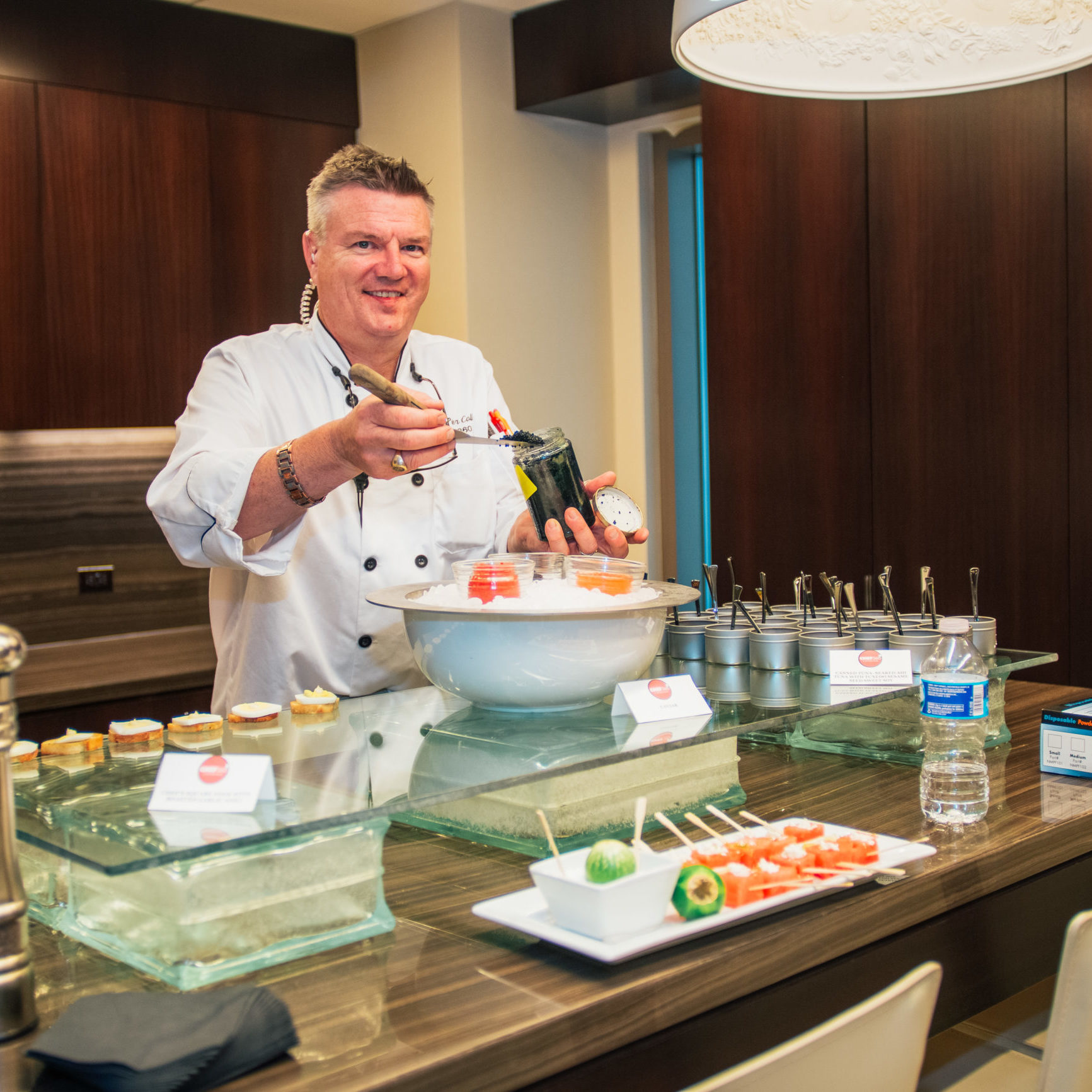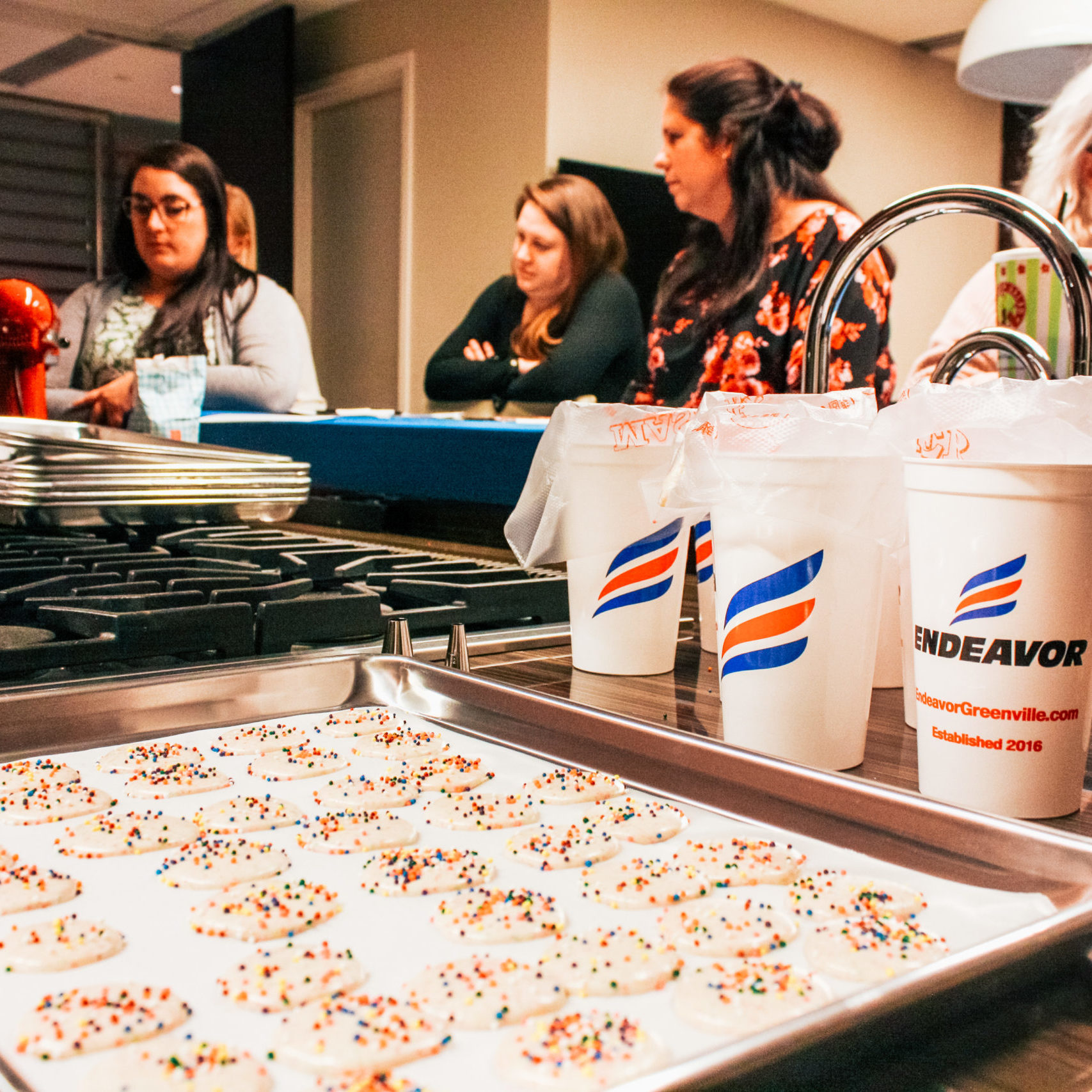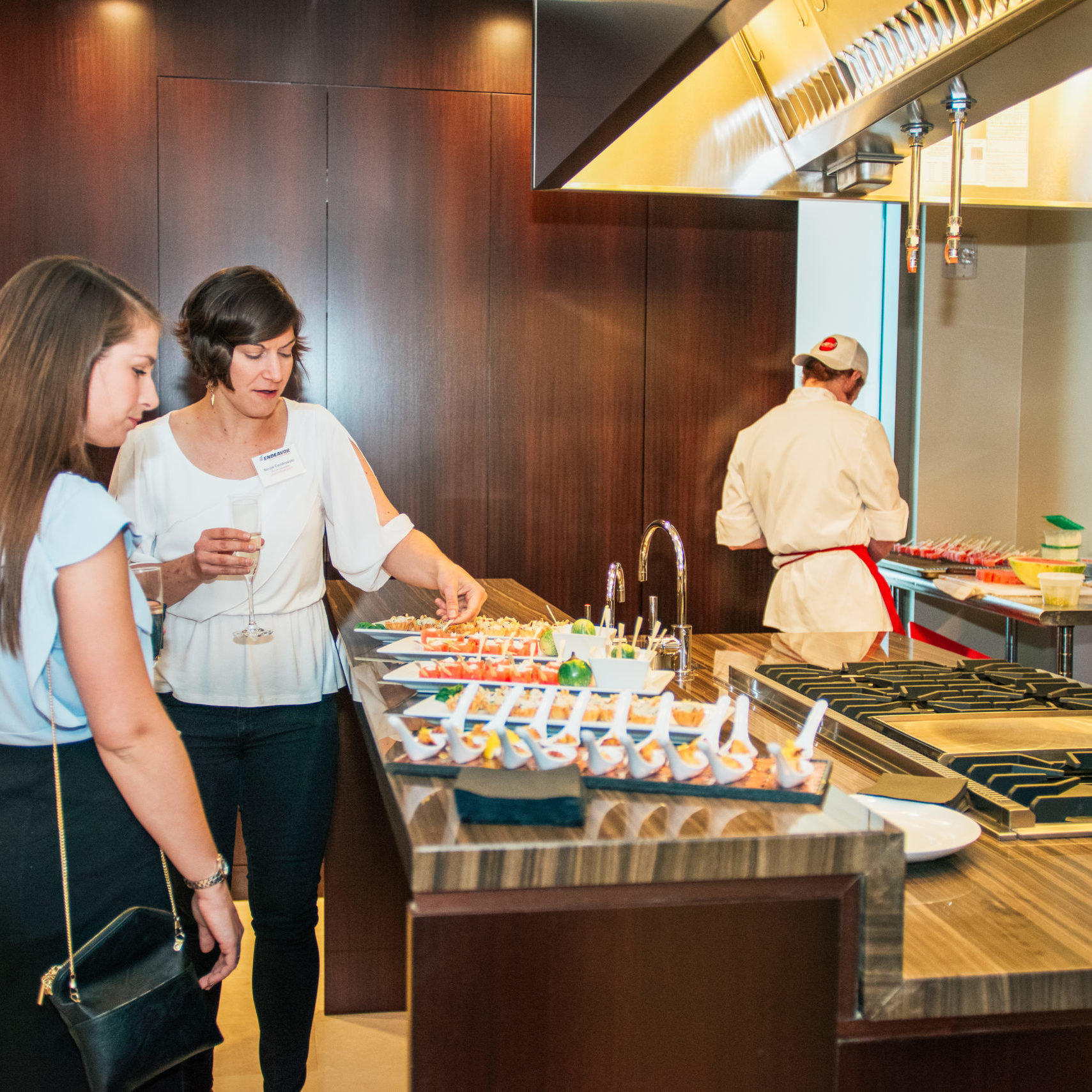 Ready to book, or want more info?
Upcoming Events for Members and Guests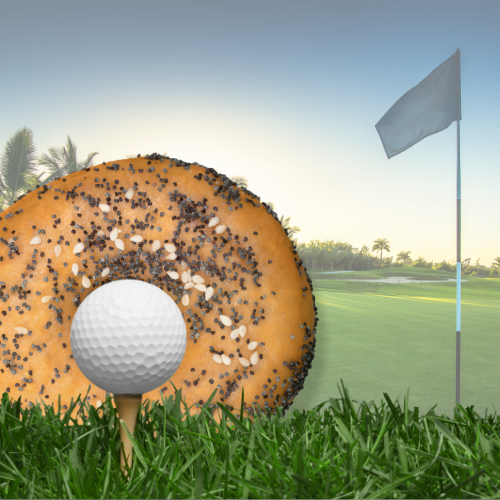 The first round of the 2021 Masters Tournament tees off Thursday, April 8th and we're gonna celebrate with…bagels? (sure; why not?) and (hole-in-one joke, anyone?) No kidding, we'll have a variety of Greenfields' individually-wrapped bagels + cream cheese, butter and jam in the break room, and golf on the lobby screens all day. Stop by anytime for a nosh and a birdie or two.