Presentations by Day, Parties by Night.
Whether you're looking to give a professional presentation in one of our meeting rooms, host your next "lunch and learn" or utilize our stadium kitchen for a company party, we have a great event space for you.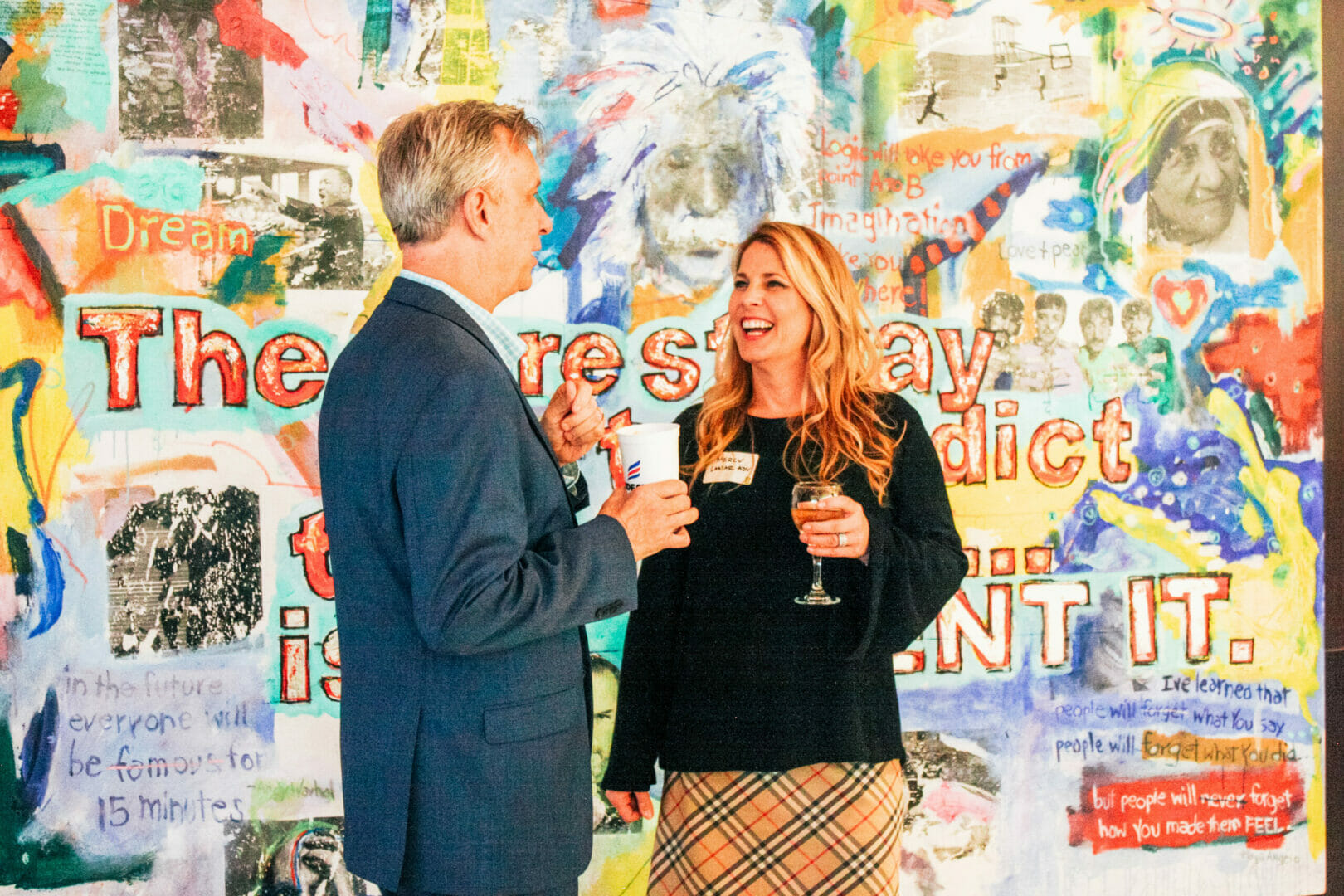 [ps2id id='meetingrooms'/]
LOBBY + LARGE COMMON AREA + WINE ROOM
Endeavor's primary common spaces overlooking One City Plaza are connected, and are therefore always reserved as a set; The Flight Deck (lobby), The Sandbox (community room) and Break Room/Wine room. Individual parties may determine whether or not to utilize each area. Furnishings in The Flight Deck may be reconfigured; furnishings in The Sandbox remain in place.
These spaces are available Monday-Friday 5:00-10:00pm and Saturday-Sunday 8:00am-11:00pm unless otherwise noted.
Dining Room + Venturi + Small Meeting Rooms
The Dining Room - Overlooking One City Plaza, comfortably seats 10-12 for meetings or meals. Large monitor and conference phone included. Separate countertop for staging food or materials.
Venturi - This city-canyon view room is in a secluded area of Endeavor, and seats 10-12. A very large monitor, videoconferencing capability and conference phone included. Countertop for staging food or materials.
Small Meeting Rooms - Blue Fish seats 4, while Red Fish seats 3. Secluded, private location. These rooms do not have landline phones or monitors. Flip chart available upon request.
Endeavor's high-end kitchen is home to an 8-burner gas Viking range with hood, double ovens, oversized Sub-Zero refrigerator, microwave, freezer drawers, plenty of prep space – and can seat up to 12 for interactive cooking/dining experiences. In addition to cooking use, it may be used as prep/finishing space for catered events in Endeavor's other spaces, from standing receptions to fine dining.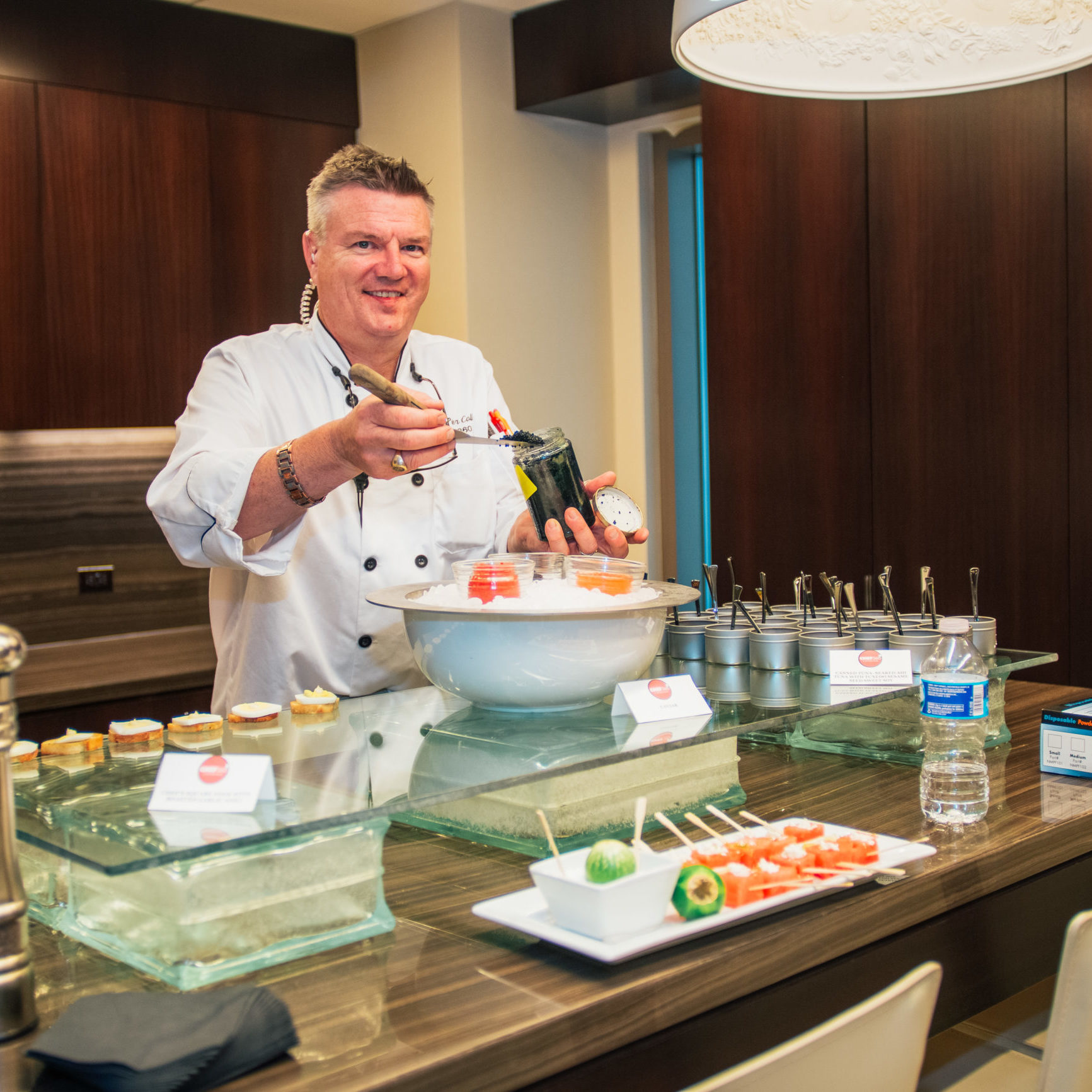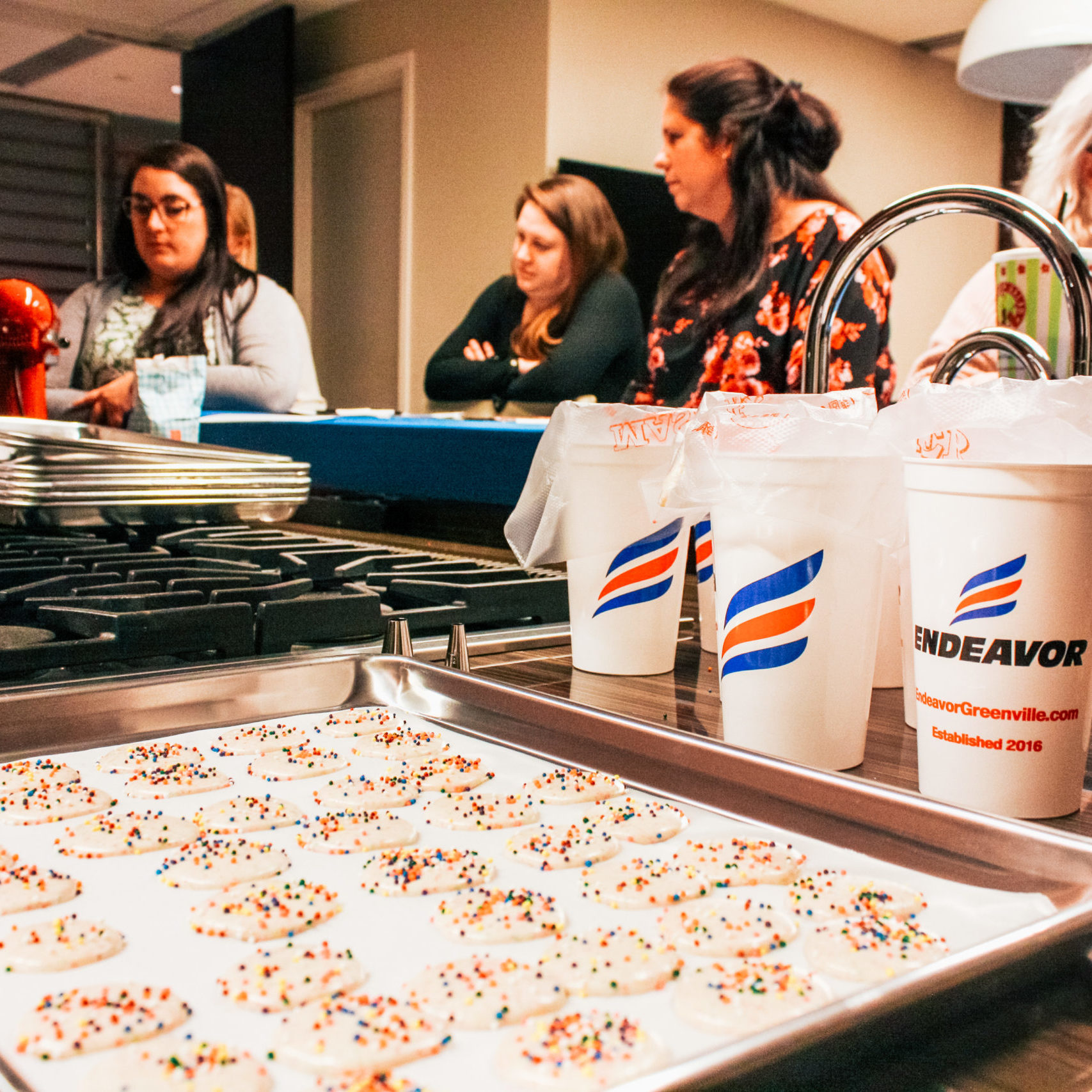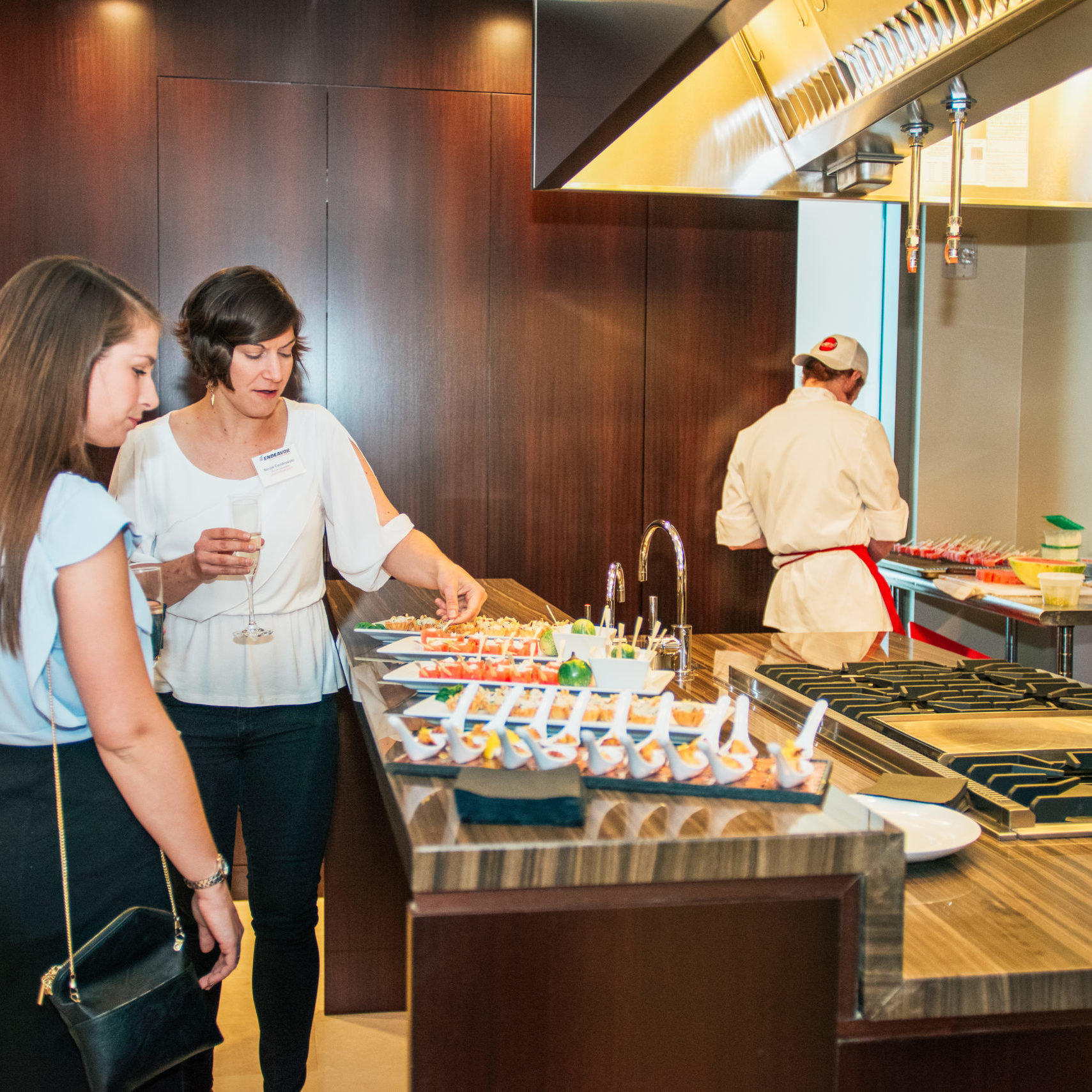 Ready to book, or want more info?